Home/Weekend Tours/ AJODHYA HILLS - PURULIA
Offbeat weekend in AJODHYA HILLS - PURULIA
With its green hills, waterfalls, dense forests, rows of tall trees, dams in the distance, the spread of Ayodhya hills is located in the bosom of nature. The Ayodhya hills are part of the Dalma hills and the Purbaghat range. Located in the Purulia district of West Bengal, this popular tourist destination has several places to visit in nature's womb. The centre of attraction of Purulia is Ajodhya Hill which is located close to the small settlement of Baghmundi. The surroundings around this hill is a favorite holiday destination for everyone including nature lovers, bird watchers and trekkers.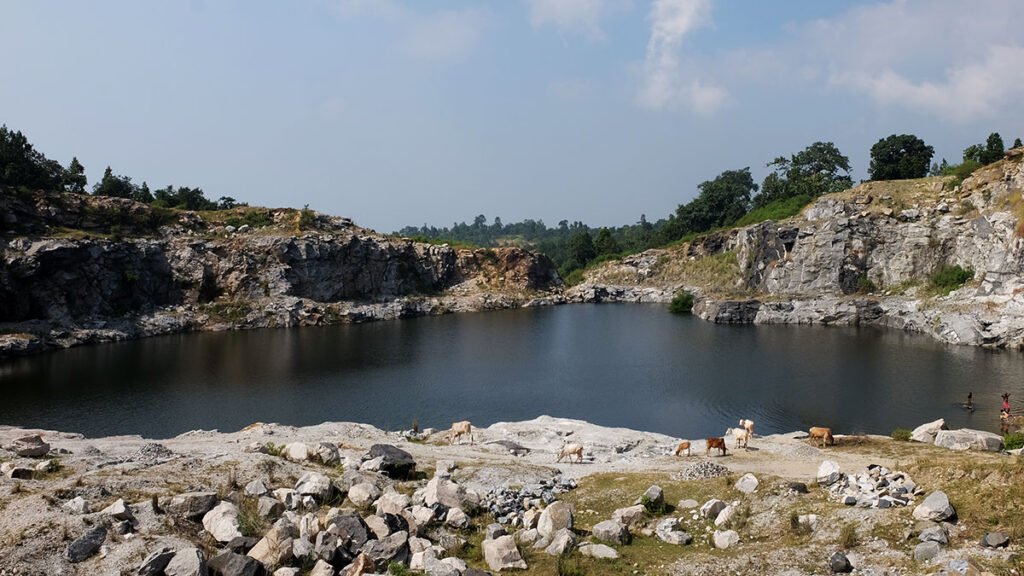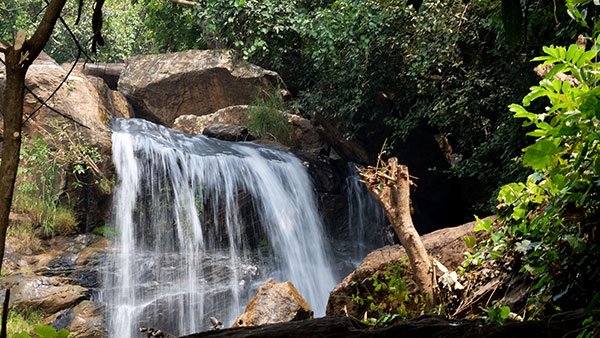 The beauty of the landscape surrounding Ajodhya hill changes seasonally. 
Animals like wild boar, hedgehog, pangolin, civet cat, deer and wolf can be found on this hill and in the dense forest that surrounds it. The forest around this hill covers an area of ​​about 34,517 acres. There are many species of birds and butterflies here as well as some species of venomous snakes including python. There is the Upper and Lower Dam in the Ajodhya Hill. One can visit nearby tribal villages to get acquainted with the life and culture of the native people.
2 nights 3 days
AC Room

Breakfast, Lunch, Evening Snacks, Dinner

Pickup and drop from Barabhum
*Excluding First day Breakfast,Guide and Porter charge
3 nights 4 days
AC Room

Breakfast, Lunch, Evening Snacks, Dinner

Pickup and drop from Barabhum
*Excluding First day Breakfast, Guide and Porter Charge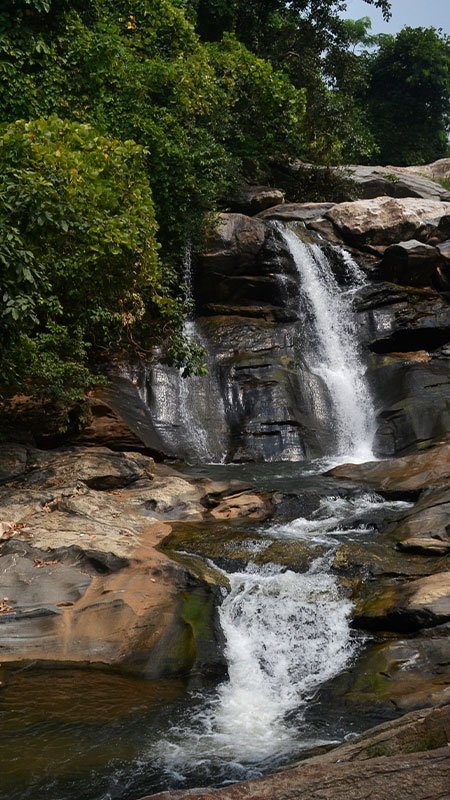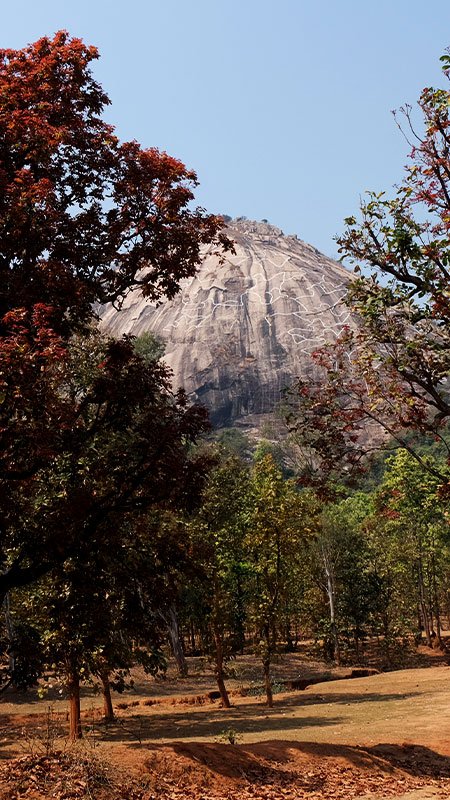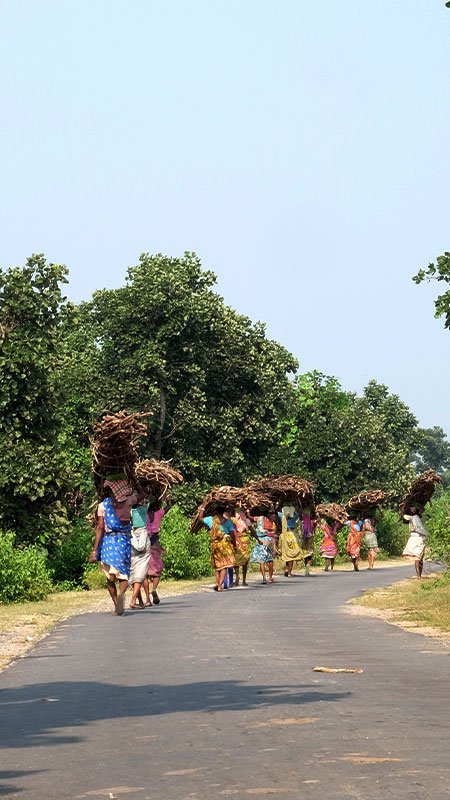 Places to visit in AJODHYA HILLS - PURULIA
By Train: To reach Barabhum station from Santragachi,you can avail either 2883 Ruposhi Bangla express or 315 Chakradharpur Passenger . For more options one has to reach purulia junction. In that case other than previous trains you can avail 2827 Purulia Express.

By Road : Baghmundi is 344 kilometre away from Kolkata and the distance of Purulia town is around 295 kilometre.

By Air: The nearest airport is located in Kolkata. Netaji subhas Chandra Bose international airport is about around 305 kilometre amway from Purulia Town.
You would love the restaurant if you are a Bengali as the in-house restaurant serves with all kinds of sumptuous Bengali food. Apart from that you can also try out Chinese and Moghlai food. 
Offbeat weekend Exclusive Package
2 Night 3 Days
Day 1 :
Khairabera Dam
Chorida (Chou Mask Village)
Day 2 :
Ajodhya Lower Dam & Upper Dam
Ajodhya Hill View Point
Bamni Falls
Turga Falls
Offbeat weekend Exclusive Package
3 Night 4 Days
September to March is the ideal time. However, in monsoon Ajodhya hills and its surrounding becomes lush green which attracts some tourists.
Barabhum is around 24 kilometre from Baghmundi town.
How to travel inside Purulia
Wherever you stay, hiring a car is the only option.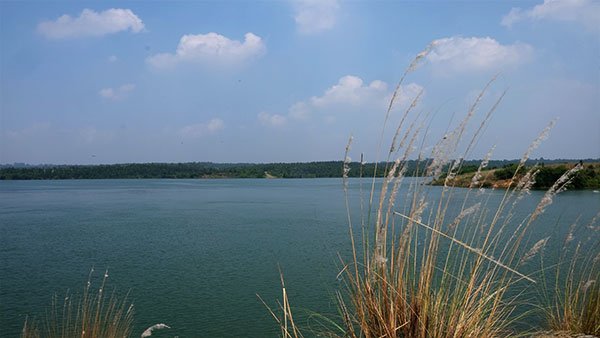 The forest around Ajodhya Hill has been home to tribal life since ancient times.
The reference of the forest around this hill is also found in mythological stories. It is said that Shri Ramchandra came to this forest with Sita Devi on his way to Dandak forest during his exile. When Sita Devi felt thirsty, Ramchandra pierced the earth with his arrow to create a deep well. With the passing of the time, this was termed as Sita Kunda. This Sitakunda has a very close relationship with the disum sendra (hunting festival) of the tribal people celebrated on Buddha Purnima. On that day, a group of tribal youths takes bath in the Turga and Bamni falls followed by a ritual of drinking the water of Sitakunda and goes out hunting in the moonlit night. However, at present hunting festivals are now banned under government rules.
Stop searching and speak to us who knows.