Home / DAY OUTING / Antpur - Rajbalhat
DAY OUTING - Antpur - Rajbalhat
Antpur - Rajbalhat DAY OUTING
A day trip to Antpur is ideal for history lovers as well as religious minded individuals. This is the place where Swami Vivekananda along with eight other disciples of famous mystic Ramkrishna Paramhansa took oath of leaving their families and dedicating their lives for the welfare of mankind. This incident took place at birth place of Baburam Ghosh  at Antpur, who was also one of the nine disciples and later took the name of  Swami Premananda. Later Ramakrishna Mission of Antpur was established at this place. The place where vow of renunciation was taken by the sanyasis is marked by a memorial known as "Dhuni Mandap'. Visiting the Mission is the major attraction of a day trip to Antpur.
The other reason for embarking on a day outing to Antpur is its brick built temples which showcase some excellent terracotta motifs on their wall. The most famous temple of Antpur is that of RadhaGovinda Temple which was constructed in 1786 by Krishna Ram Mitra, the Diwan of Bardhaman Raj. The temple was built during a transition of culture in Bengal as it was the end of Mughal Empire and beginning of British Empire. Thus the terracotta plaques of this temple showcase Hindu iconography as well as European lifestyle. There are other temples showing this transition but probably none has such variety of motifs like RadhaGovinda Temple. The premises have a Chandi Mandap which has some exquisite woodwork in its interior. Outside the premises are an Octagonal Rashmancha and a square Dolmancha and five other temples namely Gangadhara, Fuleswara, Rameswara, Jaleswara and Baneswara.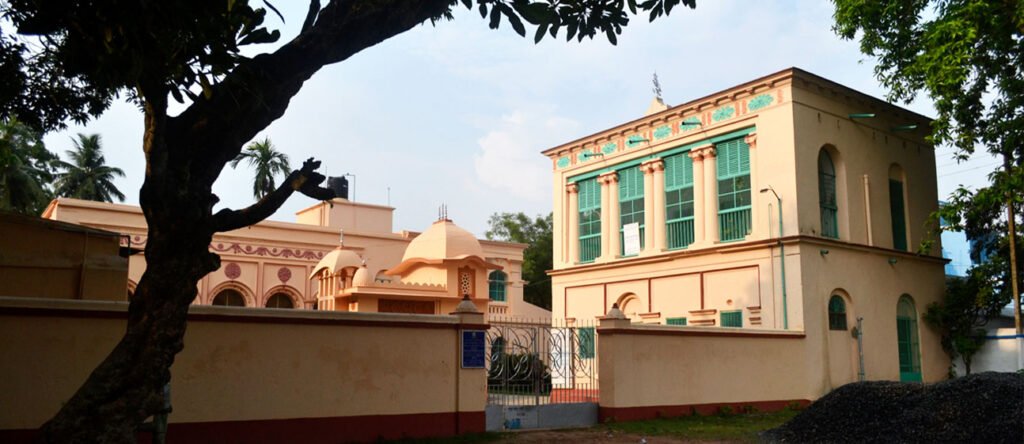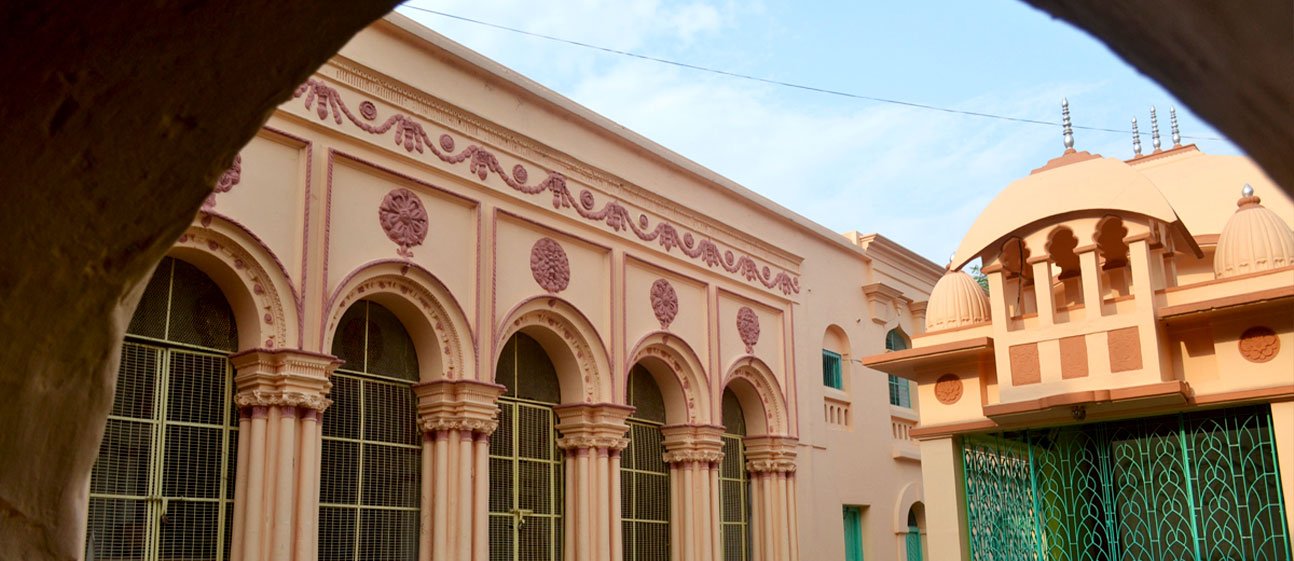 8:00 am :
Start from Kolkata (En route breakfast)
11:00 am :
Reach Gorbeta. Welcome tea
11:30 am :
Start local sightseeing trip by Toto. (Battery operated pollution free three wheeled vehicle)
1:30 pm :
Break for lunch
2:30 pm :
Move to gongoni danga
5.00 pm :
Back to Gorbeta and start the return journey
8:00 pm :
Reach at Kolkata.
Ramkrishna Math of Antpur
This centre of Ramkrishna Mission situated at the birthplace of Swami Premananda who was a monastic disciple of Sri Ramakrishna, started functioning at 1965 and made a branch in 1986. It is at this place on the night of 24th Dec, 1886, nine close disciples of Shri Ramakrishna including Swami Vivekananda and Swami Premananda took the vow of renouncing the world and lead the life of monks. This house actually belonged to maternal uncle of Swami Premananda. At one time the premises were in a dilapidated condition. Then the mission took over and gave it its present shape. Lord Ramakrishna and the Holy Mother Sarada Devi had visited this place.
A pavilion with statues of nine disciples lighting the Holy Fire has been set up inside the premises just outside the house and is known as Dhuni Mandap. The ground floor of the two storied house has the temple of family deity Shri Shri Lakshmi Narayana Jiu. In the first floor, the rooms used by the Holy Mother Saradadevi and Swamiji Maharaj are preserved. There is a Durga Mandap where Durga Puja is celebrated every year.
The 1768 built Aatchala temple with a frontal porch houses the deities of Shri Radha and Shri Govinda are seated on metal throne along with an idol of Narugopal besides it. The terracotta panels show various scenes from Ramayana & Krishna Lila, Goddess Durga with her family, Goddess Kali as well as a number of panels showing. European soldiers with guns, hunting scenes of Europeans with dogs.
Inside the premises of Radha Govinda temple, there is a Chandimandap which is a pavilion in traditional Bengal architecture style. It resembles an inverted boat. The interiors gives an idea of traditional woodwork of Bengal as one can see look wooden sculptures of Goddess Durga, Kali and Jagatdhatri.
Outside the temple premises there are five temples. These are five Shiva Temples namely Gangadhar', 'Vaneshwara', 'Phuleshwara', 'Jaleshwara' and 'Rameshwara'. They have some terracotta panels intact in them.
Dol-Mancha and the Rasa-Mancha
A white coloured octagonal Rasmancha and a small Dolmancha built on an elevation stands near the temples.
Temple of Rajballabhi Devi
The idol of Rajballabhi Devi is very unique. It is a white idol about six feet tall and a classic example of Hindu Iconography. The deity holds a dagger on right hand  while the left a sindoor case. Her left leg rests on the head of seated Birupakha Mhadev and right leg rest on the chest of Mahakal Bhairab.
Other worth visiting temples at Rajbalhat includes the 1724 built terracotta temple of Sridhar Damodor and 1733 built Radhakanta temple.
Close to Antpur is Rajbalhat which was an important centre of silk industry and in 1789 East India Company set up a Commercial Residency here. A curious tourist taking a tour of Antpur will be amazed to see age old textile workshops here where people still work on hand looms. Rajbalhat is famous for the 16th century temple of Devi Rajballavi, after whom Rajbalhat is named..
Since the gorge faces west, morning is the best time to do photography session at Gongoni.

One can also see magical sunset over Silabati River while standing over the gorge.
Antpur is located 53km North West of Kolkata in Hooghly district. The best way to reach Antpur is to drive from Kolkata via Dankuni and Mosat and finally through Haripal Jangipara Road.
There are no descent eateries at Antpur. We provide packed breakfast and lunch during the tour.
Stop searching and speak to us who knows.